Meet ERPNext Manufacturing, is ERP for Manufacturing for all your production requirements. ERPNext for Manufacturing is best suited for the growing expectation of your customer and bring the finished products to market rapidly using affordable, easy-to-use & all-in-one ERP solutions.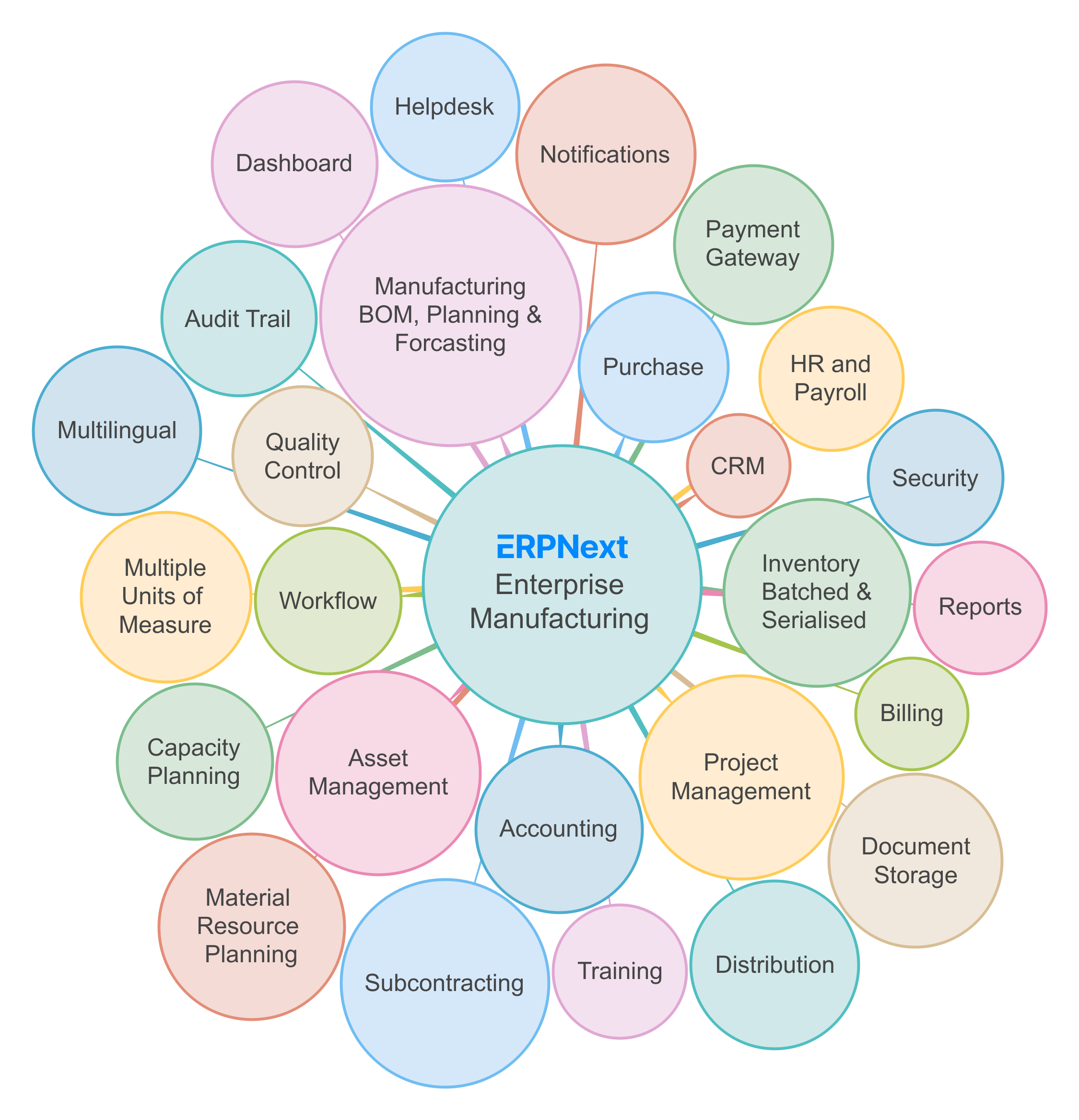 Industry of your choice, be it Small - Medium - Large
Set your ambitious manufacturing business into GROWTH mode
Furniture Manufacturing - Help turn creative designs into beautiful furniture.
Textile Manufacturing - Help stitch together a beautiful outfit.
Metal Fabrication - Help fabricators to focus on beautiful and safe structures.
Electronics Manufacturers - Help complex electronics to work together for meaningful results.
Rubber Products Manufacturers - Help manufacturing to time-to-market.
Plastic Products Manufacturers - Help control your manufacturing with material resource planning.
Medical Device Manufacturers - Help focus on quality healthcare product manufacturing.
Chemical Manufacturers - Help focus on your formula to produce a useful solution.
Food Processing - Help focus on the quality and hygiene of the food you process.
And more ...