Work Transformation - ERPNext Certified Frappe Partner Certification
Anther Technologies Achieves "ERPNext Certified Frappe Partner" Certification
---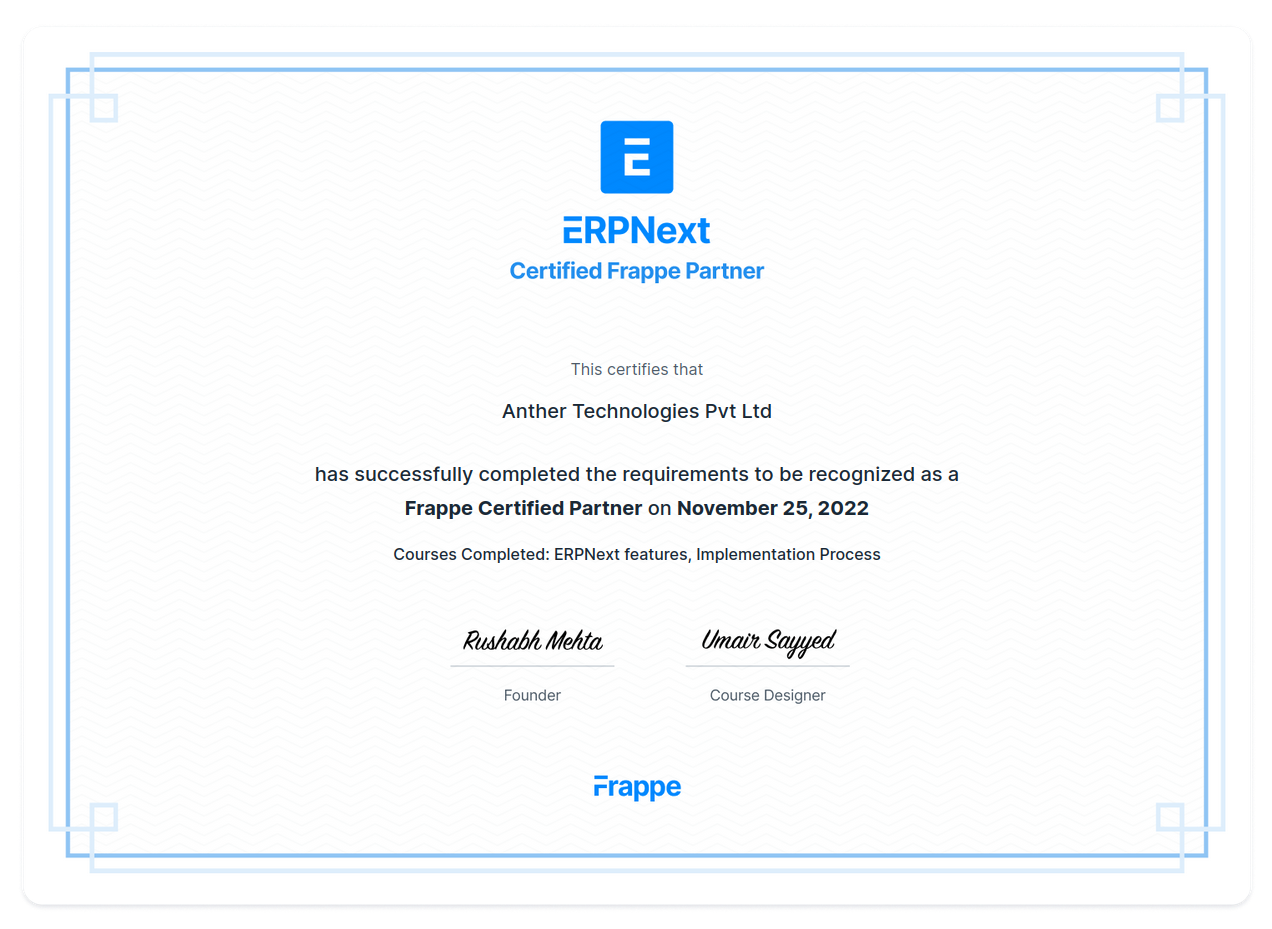 Anther Technologies
is proud to announce that it has achieved
ERPNext Certified Frappe Partner
certification.
The ERPNext Certified Frappe Partner certificate has been awarded for providing ERPNext features and the implementation process.
Overall, we underwent a rigorous evaluation process. This process includes demonstrating ERPNext features and Frappe framework, setting up and customizing Accounting, Procurement, Sales, HR & Payroll, Service, Project Management, and Support systems. These processes work to identify implementation process standards.
This goal will ensure we have the right processes and systems to serve our customers better. To help advance your business with next-gen solutions. Better Digital Transformation!
---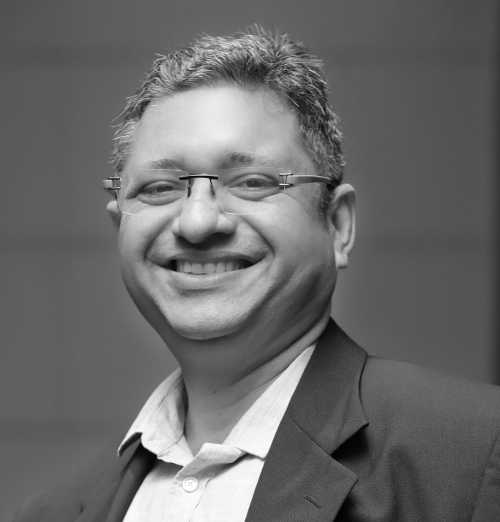 Senior IT Consultant, experienced in enterprise software solution with over 25 years of experience in information technology in consultancy, manufacturing, semi-government and international organisation. An Open Source enthusiast and interested in VR/AR immersive technology.